𝗔 𝗳𝗼𝗻𝗱 𝗳𝗮𝗿𝗲𝘄𝗲𝗹𝗹 𝘁𝗼 𝗚𝗿𝗶𝗲𝘁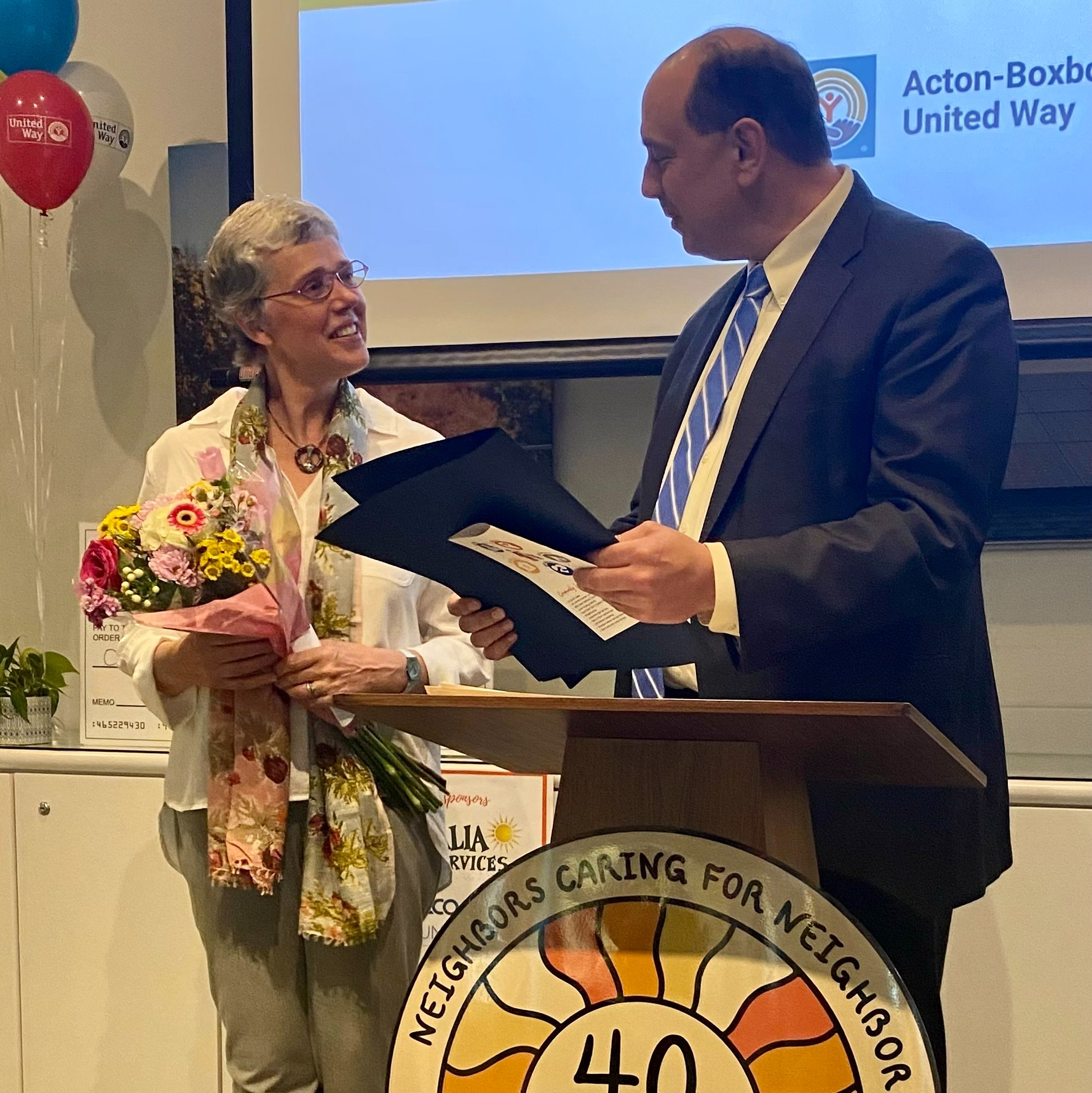 Senator Jamie Eldridge joined us at our Annual Meeting to present Griet Dehandschutter with a Senate citation to recognize her contributions to the Acton-Boxborough community over her three years as Executive Director. As you may know, Griet will be leaving the position at the end of this month.
Her tremendous legacy includes leading this organization through the pandemic with a can-do attitude, spearheading a community-driven strategic planning process, and launching our 40th Anniversary Campaign fundraiser.
Griet remarked: "It has been a true honor giving back to my community over these past three unprecedented years... Thank you for joining and collaborating as volunteers, donors, partners, stakeholders, and residents in this immense effort to invest in critical needs at this moment of pandemic and post-pandemic, because the hardship is not yet over.
"Annual Meetings always celebrate coming and going, and my time for going has come. As I prepare to leave at the end of June, I will fondly look back on the many collaborations. I trust that this open tent is strongly anchored and will continue to expand to welcome all."
Thank you, Griet!