Please join us in welcoming our incoming Directors for the coming year, starting on July 1, 2021. Each board member brings unique talents to the table, and actively participates in our initiatives. Together, they represent diverse perspectives from across our community.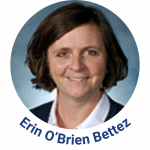 Erin was born and raised in Acton and, after a few years away, moved back with her husband Ryan in 1995. They are the parents of four children. Erin has been involved in numerous community groups from school PTOs to scouts to youth sports and theatre. Erin was formerly an elected member of the Acton Housing Authority Board and recently served on the Kelley's Corner Steering Committee. She spent her early career working for the Commonwealth of MA Department of Housing and Community Development (DHCD). At DHCD she evaluated affordable housing projects seeking state and federal funding subsidies and later moved to the Local Initiative Program where she worked with municipalities on locally-supported affordable housing developments. Since 2008 she has been the Director of the Community Education Department for the Acton-Boxborough Regional School District. Though she and Ryan recently relocated two miles over the border in Stow, she continues to be engaged in all things Acton and Boxborough. Erin graduated from Harvard College with a B.A. in History.
Elizabeth has worked as a non-profit executive director in social services for 22 years, and prior to that in Massachusetts politics and government. She and her husband Titus moved from Somerville, MA to Acton in 2009 with their two children. Both children attended the Merriam School and ABRHS. Elizabeth has volunteered for AB Project Graduation as a Food Committee co-chair and is the current Parent Booster Chair for the AB Winter and Spring Track teams. Elizabeth attended Colby College in Maine, where she grew up, and Harvard University's Graduate School of Education, where she received her Master's in Education. Elizabeth enjoys running, hiking, reading, cooking and time with friends and family. Soon to be an empty nester, Elizabeth is excited to work with the ABUW team toward the health, education and financial stability of all Acton residents.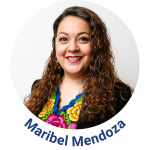 Maribel and her husband live in Boxborough with their two daughters. Maribel is a founder and strategy leader with experience as an engineer, product manager, STEM advocate, entrepreneur, and consultant. Currently, Maribel is Operating Partner at Msaada Partners Consulting, a social impact consulting firm focused on change through empowering entrepreneurs. Maribel is also the founder of the online platform, KIDSTARTERS, which provides entrepreneurial courses for kids ages 8+. Maribel is a member of Highrock Acton church and currently serves on their Leadership team, is an active volunteer with the Latino Alumni of MIT (LAMIT), and is the former director for K-12 outreach for the Latinas in STEM Foundation. Maribel earned a bachelor's degree in Chemical Engineering from the Massachusetts Institute of Technology and an MBA from Southern Methodist University.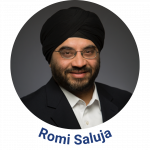 Romi currently works at Liberty Mutual Insurance as Director for Data Engineering. Originally from India, Romi came to the United States for his graduate studies. He holds a Masters in Computer Science from Rochester Institute of Technology, New York and an MBA from Babson College. Romi has been an Acton resident since 2011. Romi and his wife Simar have two children and a goldendoodle. Outside of work, Romi interests are in reading, outdoor activities including camping, running and traveling. He also volunteers as a leadership coach for MBA students as part of Babson College's Coaching for Leadership and Teamwork (CLTP) program.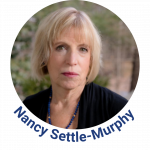 Nancy formed Guided Insights, her own facilitation, training and communications consultancy in 1994. Her special areas of expertise include meeting design and facilitation, virtual leadership and remote teams, cross-cultural literacy, change management, organizational communications and unconscious bias awareness. Nancy moved to Boxborough 38 years ago. She's the proud mother of grown twin daughters. Among her volunteer activities: Staffing the former CODE emergency hotline on the Emerson campus, providing direct service to victims as part of the Domestic Violence Victims Advocate Program and later serving on its board, and acting as a facilitator for youthful offenders as part of the Communities for Restorative Justice, where she helps mentor new volunteers. In Boxborough, Nancy is a member of the Town's Personnel Board and is serving her second term as a Sargent Memorial Trustee.
Gauri became involved with A-B United Way through her participation with the grant allocation process in 2020. A Software Engineer by training, she worked in the field for 25 years leading teams, managing projects and building software products on various platforms. She has a Master's degree in Computer Science from India and completed the Greater Boston Executive Program in Business Administration from MIT. She and her husband Anil moved to the US in 1996 from India. Acton residents since 2007, their two children attended the A-B Schools. Currently she is on a hiatus from professional life and has been more involved with community projects. She is passionate about working with kids. She was a team manager for Destination Imagination teams for a decade (2008-2018) and introduced DI to many and helped start multiple teams. She has a blog "The Sweet Spot" to share inspiring stories.